Presented as senior thesis, B.Des, Bezalel Academy of Arts and Design

.
An accordion book offering a new illustrated interpretation of the ancient and enigmatic biblical scroll, Song of Songs. Stories of love, lust, and sorrow take place on the backdrop of a reawakened landscape. The eight chapters of the book unfold in one continual sequence focusing on the maturation process of the female character and her emergence as the story's heroine. 
​​​​​​​
Guidance by: Zeev Engelmayer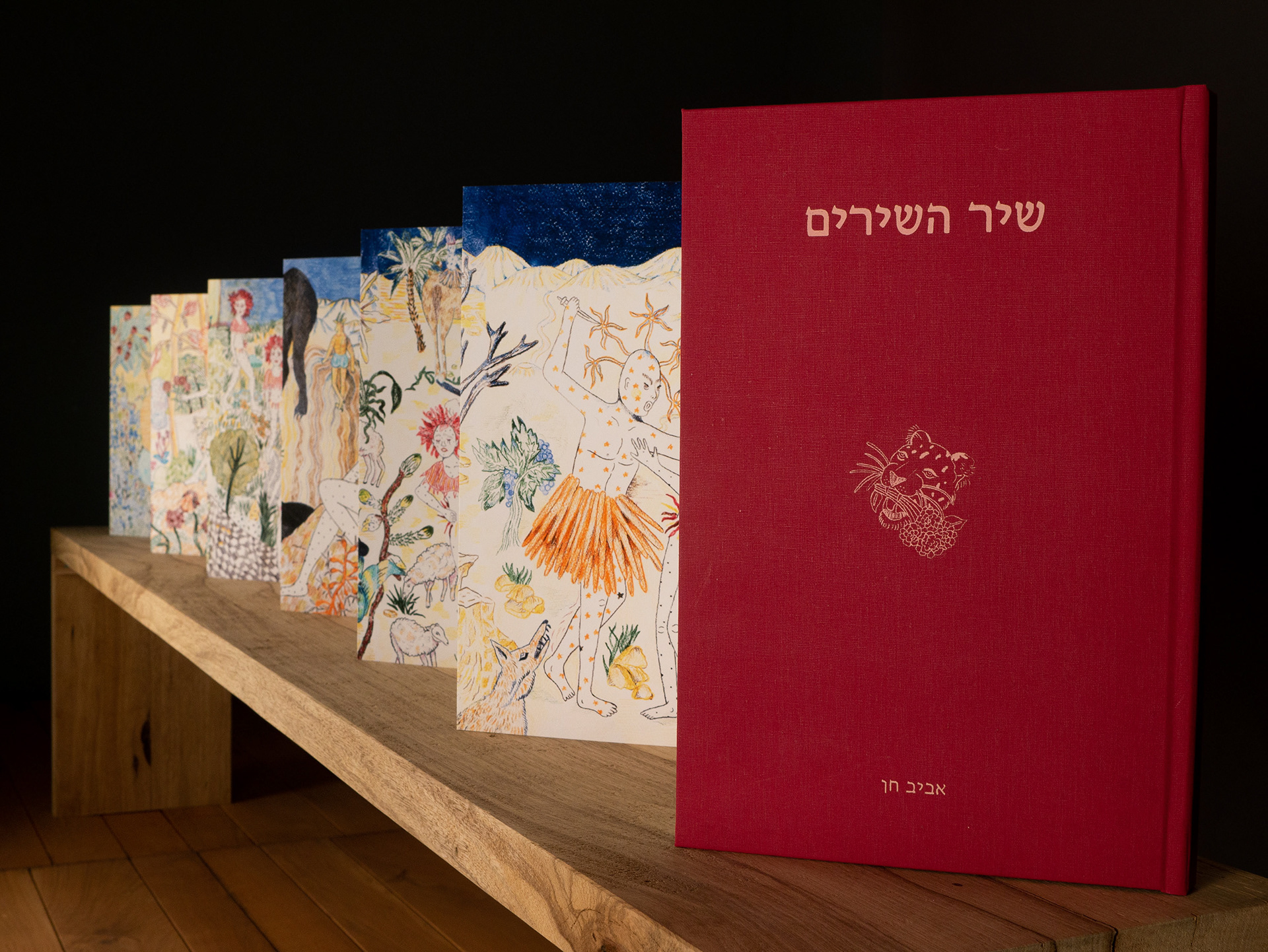 Photographs by: Daniel Hanoch, Yonatan Kaplan.